Dryden Historical Society
I stopped by the Dryden Historical Society today. They're at 36 West Main Street in the Village of Dryden, and they're open from 10-2 on Saturdays or by appointment. It's in a very nice building, one which was apparently moved from just down the street.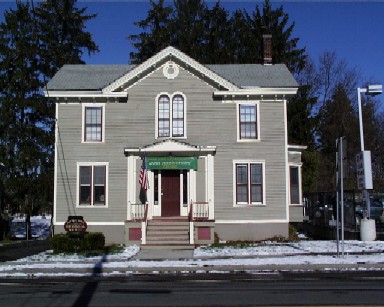 Dryden Historical Society (map)
I talked with Laurence Beach there, and found out all kinds of things, from grocery stores that used to be in the Village to confusions about the namings of roads in Varna that turned out permanent. The Historical Society has a room for displays and a room full of books and records.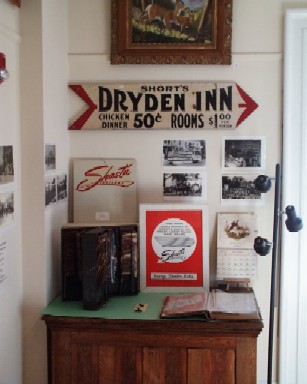 Dryden Historical Society displays
I picked up a membership form, wrote a check, and put it in the mail today. I'll be back. Local history has always fascinated me, and I marvel at people who seem intent on moving forward without looking back.
Posted by simon at November 15, 2003 5:01 PM in Village of Dryden , history
Note on photos