Plants and the Plantation
Continuing our walking tour up 366, we have a greenhouse and a bar.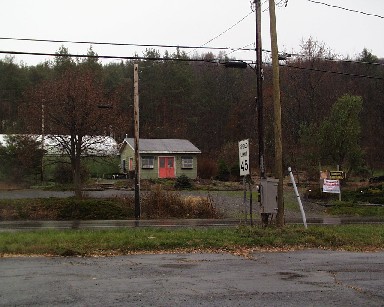 1279 Dryden Road, Saunders' Greenhouse (map)
We've done pretty well with Saunders' plants, though I think we put some in hostile territory. They also sell model railroads and have a fair number set up inside. If I had the space and time, I'd love to get out my N-scale Erie Lackawanna stuff... someday.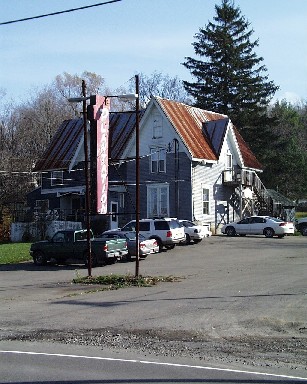 1285 Dryden Road, The Plantation Inn (map)
I'll have to get a night picture of the bar, for full neon effect. The main barroom of the Plantation has some beautiful decor, too - old refrigerators with glass fronts and a great bar. They used to have a great old jukebox that played 45s, but it's now a CD jukebox. Better sound, I'm sure, but not as interesting.
Posted by simon at November 11, 2003 8:57 AM in Varna , photos
Note on photos