Another weather station in heavier weather
After visiting the weather station at Game Farm Road yesterday, I decided to go take some pictures of the weather station just north of Freeville, next to Cornell's Homer Thompson Vegetable Research Farm.
The first picture shows the weather station; the second picture shows the weather.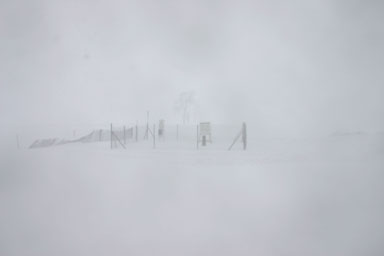 Snow sweeping through Freeville weather station
I stopped through Dryden on the way back. Traffic and pedestrians didn't look like they were having a good time.
Posted by simon at January 13, 2004 11:22 AM in Freeville , Village of Dryden , photos , weather
Note on photos