More Varna properties for sale
While driving through Varna the other day, I noticed a house with a Century 21 sign in front of it. I was curious how much it cost relative to the rental properties I'd noticed last month, so I looked it up. Its asking price is $85,500, much less than the buildings up the road. It's also marked "Sale Pending".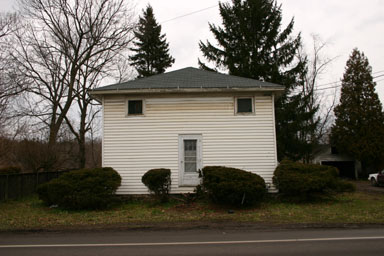 960 Dryden Road (map)
I also noticed that a property near mine, the Plantation Inn, was listed for sale at $140,000.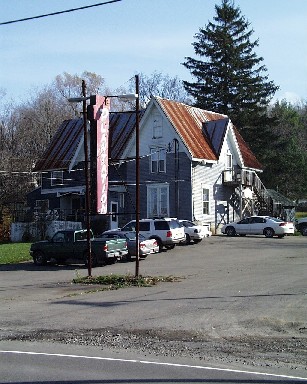 1285 Dryden Road, The Plantation Inn (map)
I wish there was an easy to search real-estate listing by municipality, though it seems like in practice people look by school district and sometimes zip code.
Also, the Ithaca Journal reported on 2002 median selling prices for homes last Friday (in its print-only Outlook 2004 section). According to the Ithaca Board of Realtors, the median selling price for homes in the Town of Dryden was $119,250, in the Village of Dryden $98,500, and in the Village of Freeville $89,430. For comparison, prices in the Towns of Ithaca and Lansing were $132,000, the Town of Groton $79,700, and the Village of Cayuga Heights topped the list at $180,000.
Posted by simon at February 3, 2004 8:58 AM in Varna , photos , real estate
Note on photos