Mysterious markers
The other day I noticed concrete markers along the south side of Route 13. I'd driven by them for years without seeing them, but suddenly they seemed to be everywhere.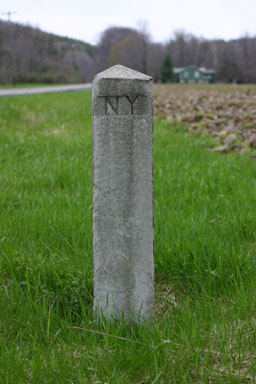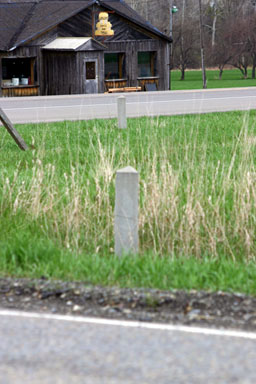 Monuments at Ringwood Road and Route 13
The survey map for my own house includes one of these, though the marker is in my neighbor's property by a few feet.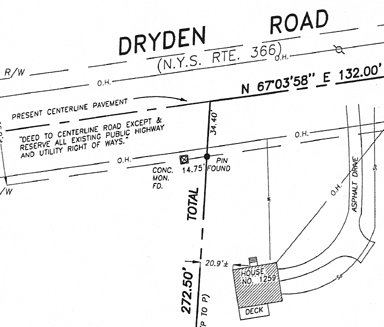 Survey map, 1259 Dryden Road.
Based on this map, my guess is that the monuments indicate the southern edge of the right-of-way for the highway. I'm still not positive of that, though, because there are places where groups of markers (like those at Ringwood Road) appear. These markers aren't just indicating the edge of the highway.
Another possibility is that the monuments indicate tax map boundaries, as my property is in the corner of a tax map section, but the highway seems more likely. If you have an explanation, please leave it in the comments!
Posted by simon at April 27, 2004 8:37 AM in maps , photos , roads, traffic, and transit
Note on photos