Dryden Dairy Day
This morning's parade had all kinds of floats, bands, and fun. Kids got lots of candy thrown from floats, and afterwards the crowd moved to Montgomery Park where tents offered ice cream, food, and all kinds of displays and games.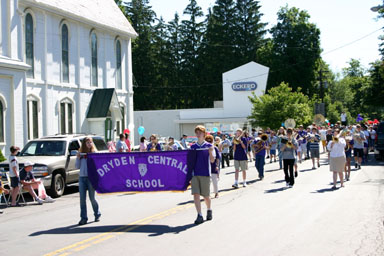 Dryden Central School Band marching at Dairy Days
I have a lot more pictures - 133 in all - and I've posted the whole set.
Posted by simon at June 12, 2004 1:11 PM in Village of Dryden , agriculture , photos , recreation
Note on photos