Plantation Inn revived
I had an excellent lunch today at the Plantation Inn, just up Route 366 from my house. I mentioned a while ago that the place was for sale. It sold quickly, it seems, and it's seen a new coat of paint over the last few weeks: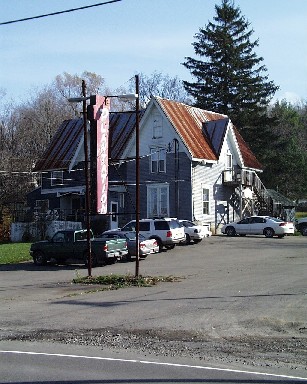 1285 Dryden Road, The Plantation Inn, November 2003. (map)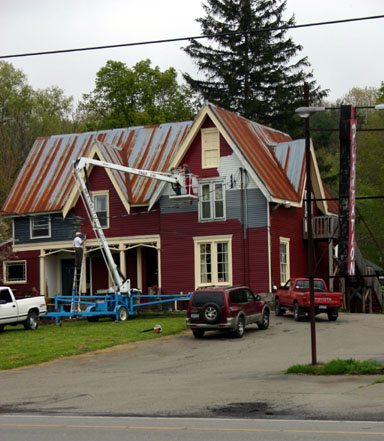 Painting the Plantation Inn, May 9, 2004.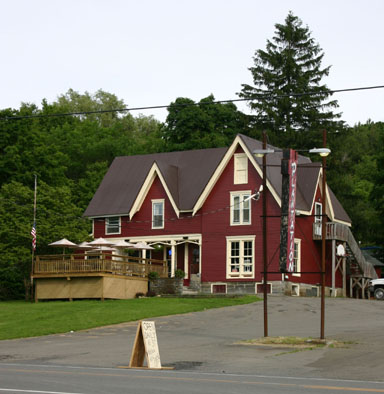 The Plantation Inn, June 6, 2004.
The new deck was great today, in warm weather with a breeze. They've left the old bar and classic refrigerator intact while rearranging the interior. The menu includes appetizers and sandwiches (including burgers and panini), and the fries were amazing. This part of the neighborhood now looks better and has good food as well - a great combination.
Posted by simon at June 7, 2004 2:17 PM in Varna
Note on photos