The Burns Sisters perform at Montgomery Park
I didn't get to stay for the whole thing, and apparently rain eventually interrupted the fun, but The Burns Sisters got a warm welcome last night.


The crowd for The Burns Sisters.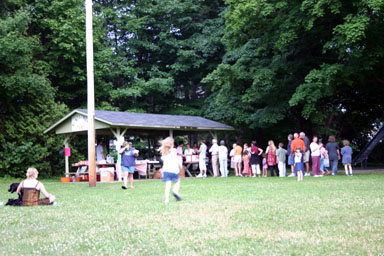 Long line at the concession stand.
The next concert will be Wednesday, July 14th at 6:30pm, with Steve Southworth and the Rockabilly Rays performing. I've posted the concert schedule (165KB PDF), and copies are available at Town Hall.
Posted by simon at July 8, 2004 12:48 PM in recreation
Note on photos