Open houses at Village of Dryden florists
Tracey and I and some friends explored the Village of Dryden a bit, taking advantage of open houses at Wildflowers and Arnold's Flowers. We started at Googer's Coffee Shop, where I enjoyed a half moon cookie (my usual there) and was happy to find all kinds of historical pictures and information in the table settings, as well as on the walls.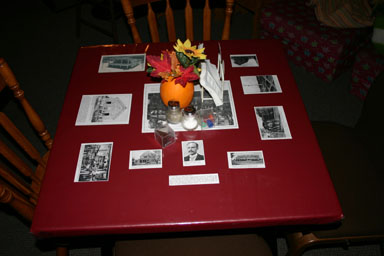 Tables in back room of Googer's Coffee Shop.
After Googer's, we went next door to Wildflowers, which had more fine cookies and coffee from Googer's as part of their open house.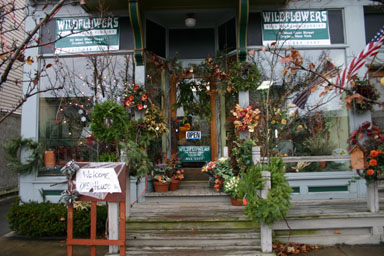 Wildflowers, in the Village of Dryden.
After enjoying Wildflowers' selection, we went across the street to Arnold's Flowers, which was also having an open house. They had some ceramic pots that say Dryden, Freeville, and Etna.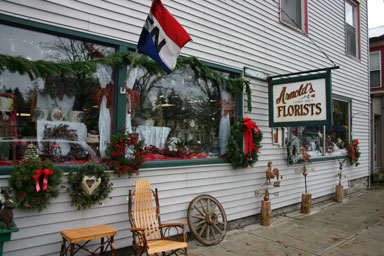 Arnold's Flowers, Village of Dryden.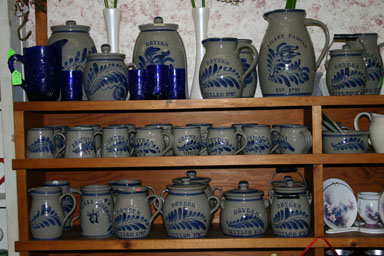 Ceramics at Arnold's Flowers, Village of Dryden.
Finally, we stopped at the Dryden Liquor Store, and then came home. Walking around was a nice way to spend even a gloomy Saturday afternoon.
Posted by simon at November 20, 2004 2:29 PM in Village of Dryden
Note on photos