Etna Chocolate Festival extremely tasty
We went to the Etna Chocolate Festival yesterday with friends, and were rewarded for our journey (and a small donation per piece) with a lot of different kinds of delicious chocolate.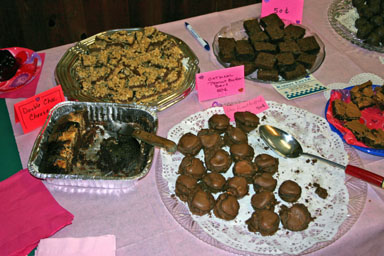 A variety of chocolates for sampling in Etna.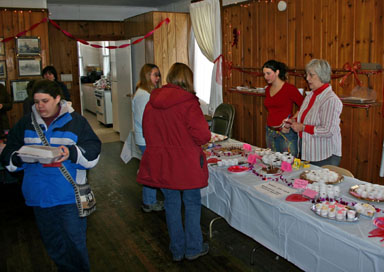 Gathering chocolates at the Etna Community Center for tasting.
I asked Skip Thorne if they do this every year, and he said they don't always, but that they do hope to keep doing it. It's a great way to start the morning, and, I hope, a great way to draw people to community centers. I've also posted a brief gallery of more pictures from the event.
Posted by simon at February 13, 2005 7:08 PM in Etna
Note on photos