Visiting the New York State Fair
Last Sunday I drove up to Syracuse and visited the New York State Fair, where I took far too many pictures and got to meet NYCO, whose blog provides me with regular inspiration on all kinds of upstate issues.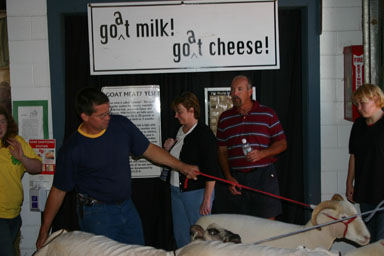 Sheep passing a sign about goats.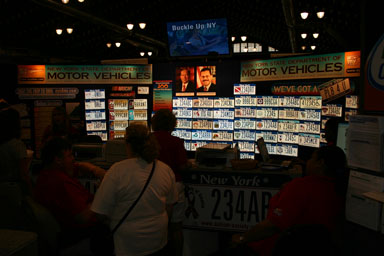 Department of Motor Vehicles booth.
I've posted a gallery, but as it's huge, here are some pointers to specific subjects:
Definitely worth the trip.
Posted by simon at September 8, 2005 8:36 PM in excursions , photos
Note on photos