Emptiness or opportunity?
While I think the Town of Dryden as a whole is growing, both residentially and commercially, the four corners area of the Village of Dryden is looking pretty empty right now, after a few months of businesses moving.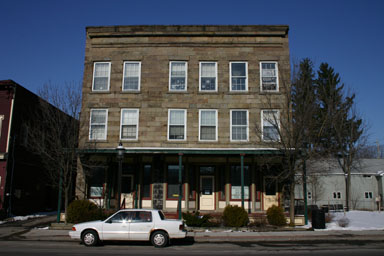 Empty storefronts next to Time Square.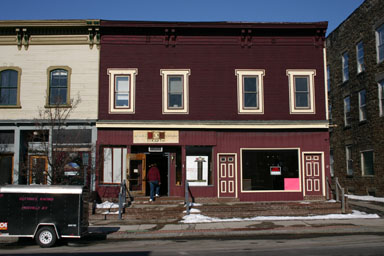 Jes Styles moving further west on Main Street.
Charlie's Diner appears to have been seized for not paying sales tax, but a lot of the businesses have moved nearby. Gutchess Accounting, Backus Bail Bonds, and WIldflowers have moved to new places on North Street, while Jes Styles was moving further west on Main Street. I wonder what the next act for these places will be.
Posted by simon at January 30, 2006 8:27 PM in Village of Dryden
Note on photos