Church becoming home
The former Ellis Hollow Community Church is undergoing major conversion into a large house for rent. The original structure will remain within its current footprint, as required by its historic designation, but with a very different interior. A second building behind the old church provides a garage and additional apartment.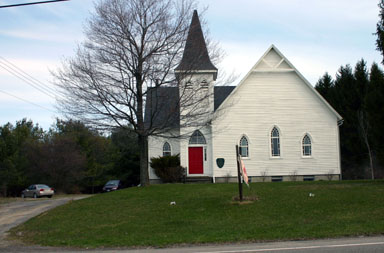 Ellis Hollow Community Church, in 2004.
The Journal's editorial reflects on hunger in Tompkins County.
Posted by simon at May 8, 2007 12:41 PM in Ellis Hollow , Ithaca Journal , churches
Note on photos