Fair and Festival
I'm very happy to report that it looks like the Ellis Hollow Fair and the Freeville Harvest Festival will be on different days this year, making it easier for Dryden residents to attend both.
The Ellis Hollow Fair will be held at the Ellis Hollow Community Center on Genung Road this Saturday, September 8th, from noon to 4:00pm.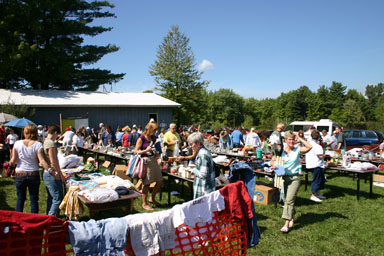 Exploring the white elephant sale, 2005.
The Freeville Harvest Festival will be Saturday, September 15th, in front of the Freeville Elementary School. Signs suggest that there will be a barbecue, and there are usually booths, children's activities, food, and garage sales as well as a morning church service.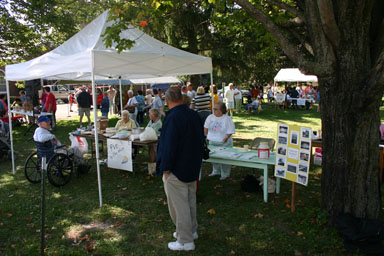 Pie by the slice at the Freeville Harvest Festival, 2005.
Back in 2005, I posted stories about and pictures of the Freeville Harvest Festival and the Ellis Hollow Fair.
Posted by simon at September 4, 2007 12:09 PM in Ellis Hollow , Freeville , recreation
Note on photos