Busy Saturday morning
As I noted earlier, it's a busy weekend for food in Dryden. Angelika and I started out with a trip to the Sertoma pancake breakfast at the Dryden Fire Station.
Then we went to the Dryden Community Center Cafe, where they were having a pottery sale (thanks to Jacques Schickel of Maryhill Clayworks) and working on building the cafe.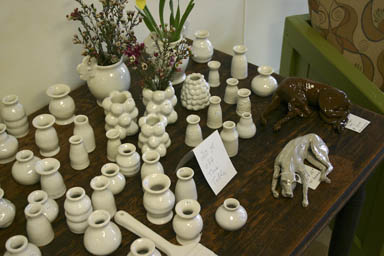 Pottery sale at Dryden Community Center Cafe.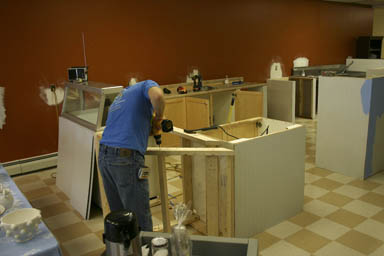 Evan Kurtz works on building the Dryden Community Center Cafe.
Then, for the grand finale, we went to the Etna Chocolate Fest, and had a delicious set of chocolates for $3.50.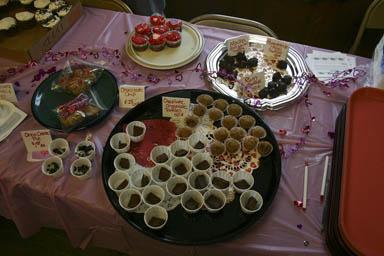 A paradise of chocolate at the Etna Community Center.
Dryden's many community activities make for a great Saturday morning. And tomorrow, there's the Varna pancake breakfast too!
Posted by simon at February 9, 2008 12:39 PM in Etna , Village of Dryden , recreation
Note on photos