Sungiva's thirteenth month
Now that Sungiva is over a year old, it was time for her to explore more of the world. She might have been happy just playing nearby, but we took her on a 3000-mile journey from Dryden to Biloxi, MS, where my father grew up. My parents were there for most of April, and we joined them for a great week of visiting with family and seeing the Gulf Coast. (I don't think I'd been there since 1981 or so, so there was a lot of catching up to do!)
Sungiva was amazing on the trip. I'd worried more and more that maybe we should fly, but it all worked out. She wasn't always happy to be in the car seat, of course, and there was some screaming, but generally she was far easier than I'd dared hope. Angelika stayed in the back seat with her, so even when she wasn't sleeping, she wasn't alone.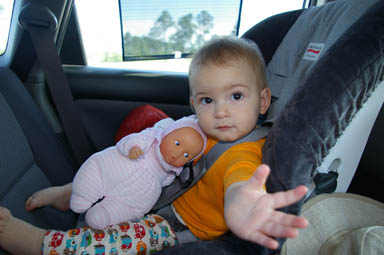 Sungiva reaches out from her car seat
She wasn't always stuck in the seat - she got to play in the sand and the grass, too. She seems especially fond of small stones.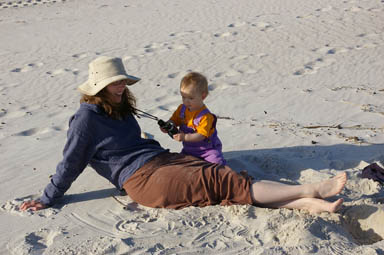 Sungiva asks for the binoculars at the beach.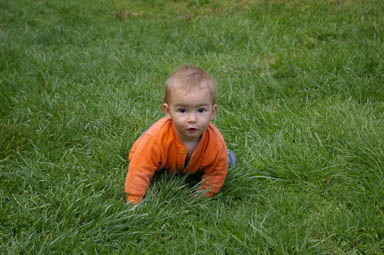 Sungiva enjoys the grass after a long day's drive.
It wasn't all travel, though. She also got to spend some time at home, enjoying her toys.
She got up to much, much, much, much more of course. I've posted a gallery.