New Varna II much denser than earlier proposal
Ten years ago, Varna residents fought hard against a 170-unit proposal. Last night, Stephen Lucente unveiled a a 260-unit proposal for the same area, apparently indifferent to the work of the project's neighbors and other Town residents that had gone into the Comprehensive Plan and the draft zoning law.
The 170-unit version took up much less of the parcel, though was still large and looming. This old proposed map (click on it for a larger and more readable version) shows large buildings but still some open space.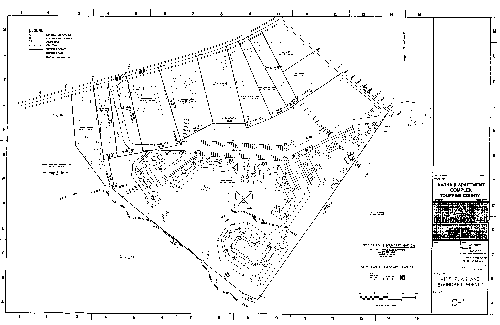 Proposed 170-unit development in Varna (1999).
The new map is much denser, especially in the areas further down the hill. (Unfortunately, I didn't bring my real camera, and these are cell phone pictures. Hopefully you get the idea.)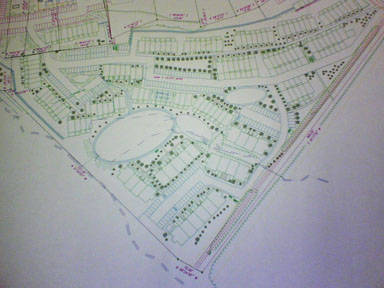 Proposed 260-unit development in Varna (2010) - residences.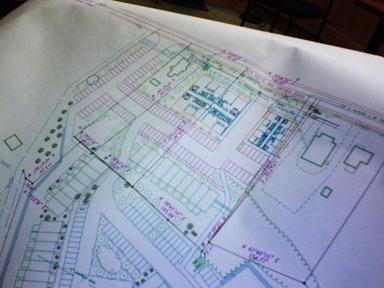 Proposed 260-unit development in Varna (2010) - intersections with 366, commercial area.
All I can figure is that Lucente hopes to negotiate his way back to 170, but wow - this is not a good way to make your neighbors think you're even interested in what they think.
Posted by simon at February 19, 2010 7:34 AM in Varna , Varna II , planning and zoning
Note on photos