Fire stopped in Varna
The Varna Volunteer Fire Company stopped a fire at 1015 Dryden Road Saturday, with the assistance of the Ithaca, Slaterville, and Etna fire companies, as well as the New York State Police.
The scene after an initial knockdown looked like: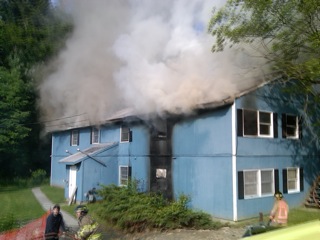 Initial scene.
The source of the fire was a grease fire in the kitchen, which spread above the stove: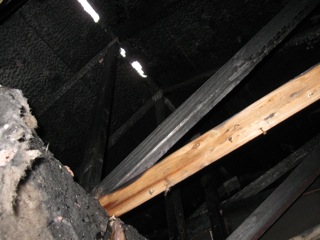 Charring above stove.
The building was certainly damaged, but the fire damage was contained to the apartment where the fire started.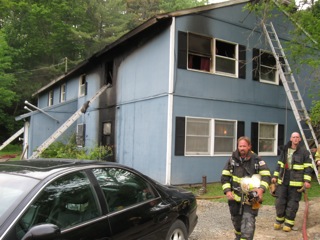 Exterior after fire extinguished.
These photos come from the VVFC, where I'm a supporting member. (I wrote some software that prints their badges - I don't, alas, actually fight fires.)
Posted by simon at June 6, 2011 7:43 AM in Varna , emergency services
Note on photos