A good night for lanterns
The weather's been tricky since I first started making ice lanterns, but tonight's cold and low winds are about perfect. I've also gotten a little better at making them.
The main problem I've had is that candles melt everything around them, or just melt to the bottom, get put out by water, and then freeze into the lantern again. That makes it really hard to reuse the lanterns, as the old candle is usually inconvenient.
To deal with that, I've added 1/2" drain holes. They may fill eventually, but they'll at least let a lot of water out first. I've also added silicone pieces (cut from a baking tray liner) below the candles. They make it a lot easier to get the candle level, and should keep the candle from melting through the ice below. (I might be able to use tea lights in metal cups with that too. I'm not sure.)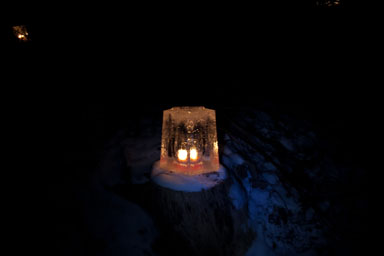 New lantern shining on a stump by the driveway.
Even the old, imperfect, and sometimes downright weird ones can be beautiful, though.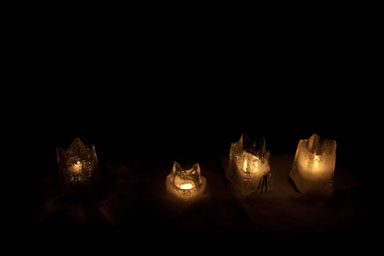 Old lanterns, molded by warmth and rain.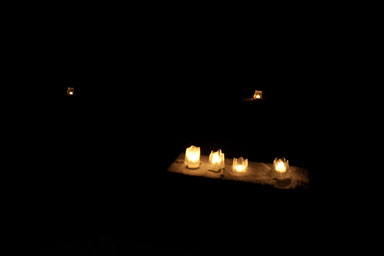 Four old and two new lanterns.
Next year, I think I'll explore some of these suggestions for making bigger and better ones.
Posted by simon at January 20, 2012 8:45 PM in my house , weather
Note on photos