Bridge out
The detour signs on Hanshaw Road, Route 13, and Route 366 are up because of work being done on the bridge over Fall Creek on Freese Road in Varna. There's good reason for the detour.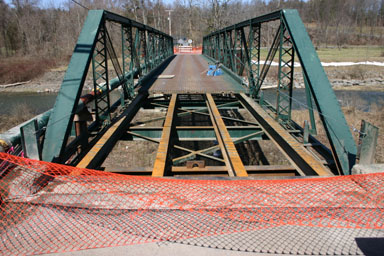 Missing deck at Freese Road bridge
As noted earlier, work should continue for the next few weeks, through April 15th.
Posted by simon at April 6, 2004 5:06 PM in Varna , construction , photos , roads, traffic, and transit
Note on photos