Dryden Memorial Day parade
It may have rained a bit this afternoon, but the weather this morning was perfect for a parade. I've posted a huge set of photos of the parade and the ceremony afterward, trying to capture something of the spirit of the event.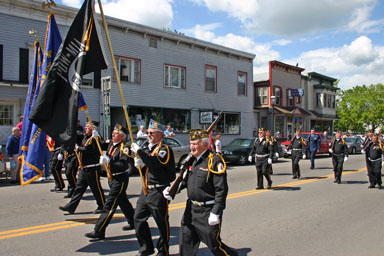 Veterans leading the Memorial Day Parade.
After the parade made its way down West Main Street to an enthusiastic crowd, there was a ceremony at the Village Green including music, introductions, speeches by Mayor Reba Taylor and John Bailey, salutes, and the placing of a wreath at the memorial at the base of the Village Green flagpole.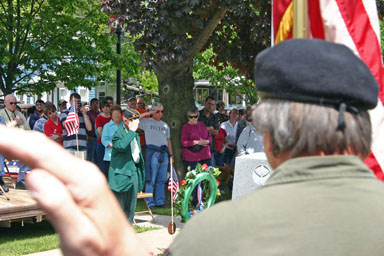 Placing and saluting the wreath.
Posted by simon at May 30, 2005 4:51 PM in photos , veterans
Note on photos