Dairy Day parade
I wasn't able to take pictures of this year's Dryden Dairy Parade, as I was in it with the Dryden Democrats, but Tracey took some pictures she was willing to let me share.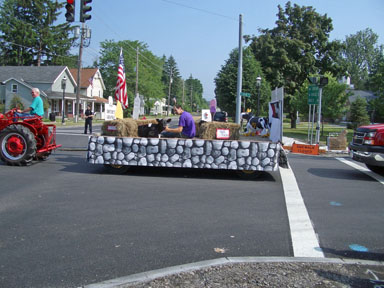 Dryden Grange float, complete with calf.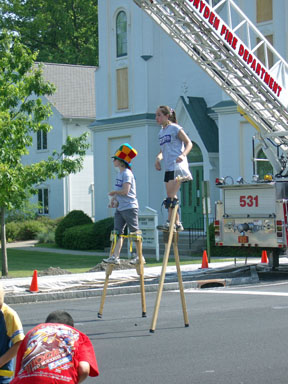 Stilt-walkers in the Dryden Dairy Day parade.
I've posted a small gallery of her pictures if you'd like to see more, including both the Dryden Democrats and the Republicans.
Posted by simon at June 11, 2005 3:52 PM in Village of Dryden , photos
Note on photos