Freeville BBQ, yard sales, quilt show
The Village of Freeville is busy this morning, with a barbecue (sponsored by Freeville United Methodist Church), yard sales, and a quilt show at the church. There are still a few hours left to join the fun!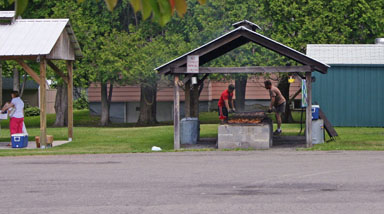 Barbecuing chicken in Freeville.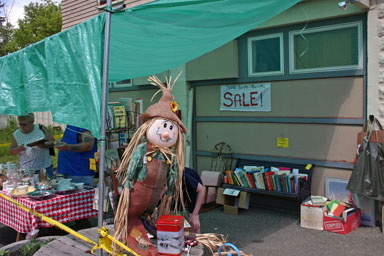 One of many sales going on now in Freeville.
The barbecue is just chicken halves, $4.50 a piece, and very tasty, with lots of vinegar in mine.
Posted by simon at June 4, 2005 12:07 PM in Freeville
Note on photos