David Makar and Joe Solomon for Town Board
David Makar is a phenomenon. His energy and persistence have amazed me from the day he first decided to run for Town Board. He put up a giant whiteboard with a plan that seemed hopelessly ambitious, and then he went out and achieved it, knocking on door after door to introduce himself to the community. He already, it seemed, knew more people in Dryden than I did, and has kept on meeting people.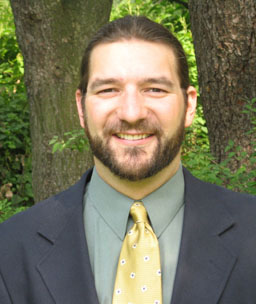 David Makar
In his one year on the board, David has pushed hard to get things done, and done in as timely a manner as government can manage. He worked with the community centers to sort out money the town had promised them but never figured out how to deliver. He's worked with the fire companies on the emergency service committee with fellow Democrat Mary Ann Sumner. He's devoted energy to looking for ways Dryden could use the revolving loan for economic development, after years when the money sat there without even collecting interest.
David takes Town Board responsibility seriously, and is always looking for ways to help Dryden - all of Dryden, not just his own corner of Bethel Grove (or Besemer Flats, the eastern edge), or the Village of Dryden, which has traditionally received most of the attention. He's out and about constantly, talking with people in West Dryden, Freeville, Varna, Ellis Hollow, and Etna.
I first met Joe Solomon at Town Board meetings, where he was asking for safety improvements to Lower Creek Road. It's easy to see the need for safety when cars have crashed into your house but Joe did more than just come and ask - he talked with neighbors, encouraging them to come to a later meeting. He stayed for much more of the meetings than the part dealing with his issue, something I have to say is very unusual.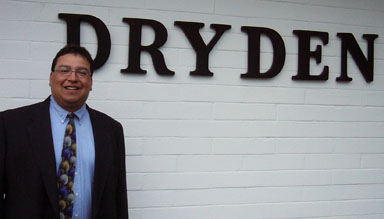 Joe Solomon
In addition to a willingness to listen, Joe brings professional skills that are directly relevant to the Town Board's work. While he wouldn't do engineering work for the Town (and his work is focused on bridges, which the county handles anyway), his ability to speak and read engineering would give the Town a substantial advantage in dealing with some complex problems it faces, especially around the never-ending questions of water and sewer infrastructure.
I'm delighted with these two candidates, and hope you'll support them Tuesday.
Posted by simon at November 5, 2007 8:42 AM in politics (local)
Note on photos