Jason Leifer for Town Justice
Dryden hasn't had a contested race for Town Justice in a long time, but this year's has been spirited. For me, it's an easy choice: I encourage readers to help elect Jason Leifer our next Town Justice.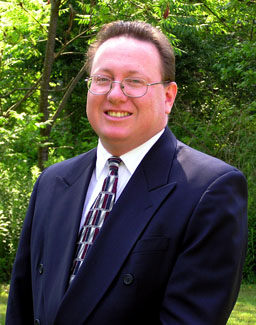 Jason Leifer
Even before he took up the Town Justice race, Jason had impressed me tremendously. His energy, his wit, and his understanding were clear to anyone who spoke with him about politics or family. He'd talked for a while about running for office this year, but chose Town Justice because he felt it was necessary, needing more attention and his expertise.
Jason's commitment to the courts is clear. He sees them as a critical component of our community, and wants justice to be served at all times. I believe wholeheartedly that he will ensure that the courts run fairly and efficiently, leaving participants convinced that whether or not they won their case, it was handled correctly.
Posted by simon at November 5, 2007 8:26 AM in politics (local)
Note on photos