Republican campaign splurges
While we Democrats were wondering if we could afford to send out photocopied black and white mailings and lit drop pieces, the Republicans went on a multimedia binge - web advertising, a real live office, and even television. (We all skipped radio this year.) I'm not sure how effective it all was, but these will be hard things to forget: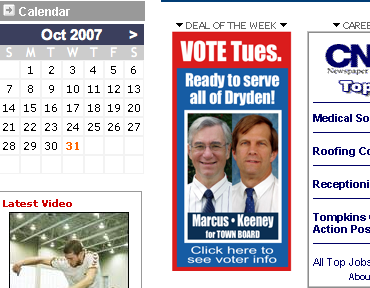 Part of the animated Republican 'Deal of the Week'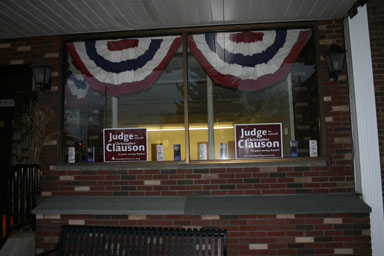 Chris Clauson's office in the Village of Dryden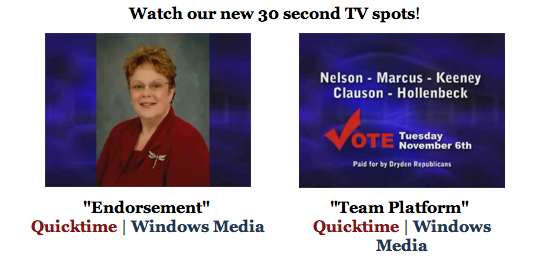 TV ads on Republican site.
Apparently the Republican TV ads ran on cable, on CNN and maybe more.
I look forward to learning how much this all cost when the campaign finance filings appear - and really hope that the Republicans remember that donations of goods and services have to be reported as well. All those glossy brochures and signs had to come from somewhere...
Posted by simon at November 17, 2007 9:37 AM in
Note on photos