Events today
If you're looking for something to do today, I know of at least two events worth visiting:
Varna is having a collection of yard sales from 9am to 3pm. I helped set up last night at the Varna Community Center, where a highlight is Art Berkey's lovely refurbished hand tools, and there will be other sales throughout the hamlet. I saw a sign for a sale at Varna United Methodist Church, too.
The Hammond Hill Block Party will be running from 8am to 5pm today, including trail repair, music, orienteering, mist netting, a forest walk, horses, and Hammond Hill history. More details are available online.
Update, 10:15am: Despite the rain, the rummage sale and the Chicken BBQ at the Methodist Church are underway. I've posted the map (96KB PDF), and here are some pictures: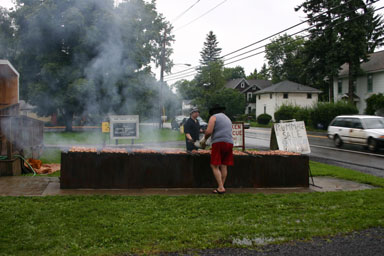 Chicken BBQ, Varna United Methodist Church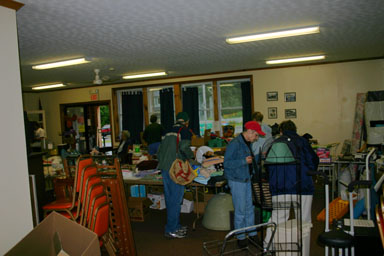 Rummage sale, Varna Community Center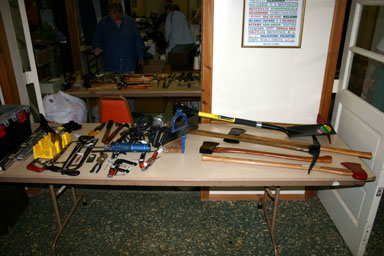 Tools at rummage sale, Varna Community Center
Posted by simon at August 21, 2004 8:22 AM in Varna , churches , recreation , trails
Note on photos