Fall Creek swollen
I took this picture of Fall Creek from the bridge in Etna yesterday. I don't think it's that unusual a picture of the creek for this summer, but it's not normally like this in the fall that I can remember.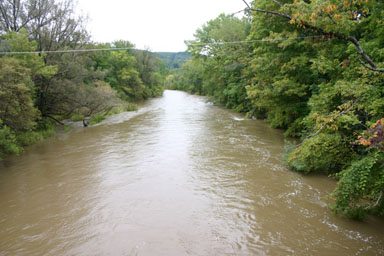 Fall Creek after a summer of rain.
It looks like we finally have some relief, with perhaps a sunny week through Saturday. We'll see!
Posted by simon at September 19, 2004 10:40 AM in weather
Note on photos