Nature preserve in winter
The last time I posted photos of the O.D. von Engeln Nature Preserve, it was September. It looked rather different Saturday, under a few inches of snow.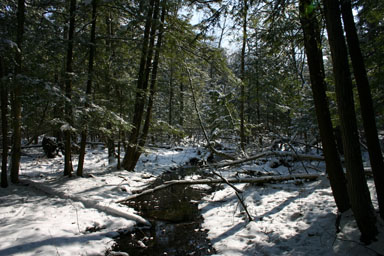 A spring-filled stream through the snow-covered swamp.
If you'd like to visit, even though this lovely snow is now melting, it's off West Malloryville Road (map), not too far from McLean.
Posted by simon at February 15, 2006 8:41 AM in McLean , natural areas
Note on photos