Move in next door
A couple of years ago, the house to my west was for sale, and I took a lot of pictures of it. It's for sale once again, and I just got a notice from the realtor that they're having an open house this Saturday, the 24th, from 1:00pm to 3:00pm. I probably can't make it this time, but if anyone's looking for a very nice house....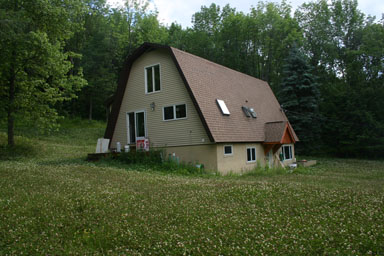 My next-door neighbor's house, at 1251 Dryden Road (2007 photo).
This seems to be the listing, with more current photos.
Posted by simon at October 22, 2009 5:23 PM in real estate
Note on photos